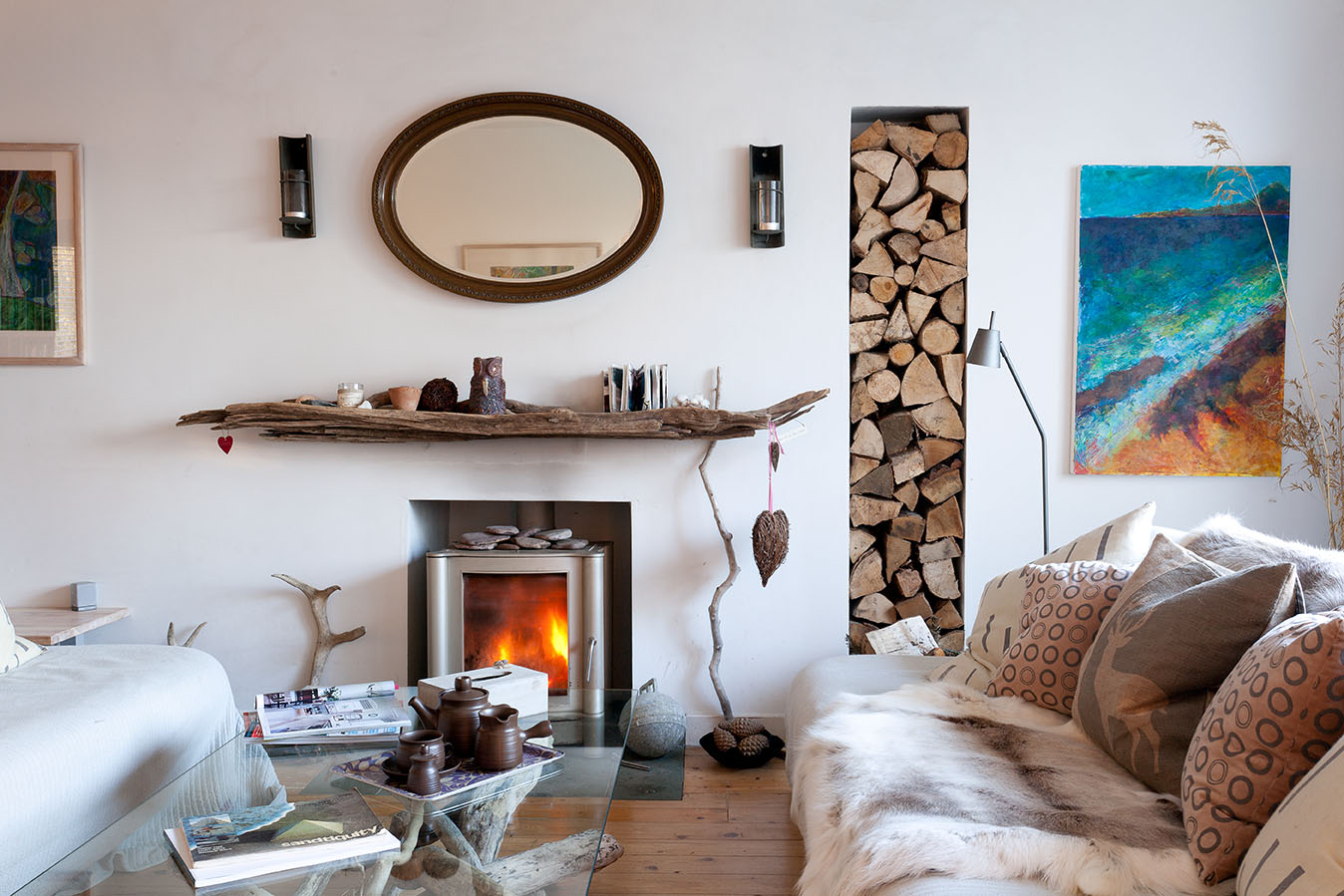 I am Alison Gibb, interiors writer and stylist. I have been creating features for interiors magazines for 20 years now and I write a blog called the Great Scottish Indoors
I have created the Interior Design Toolkit to help you decorate and style your home successfully. Inside you will find over 70 inspirational cards depicting beautiful interiors in a variety of styles.
Putting a home together is a joy, but brings with it the challenge of having to make a lot of long lasting, sometimes quite expensive choices.
If you do not have the luxury of being the sole decision maker, it might be worth playing with your partner or other family members to solve interior differences in advance!
The Interior Design Toolkit will help you make your home exactly how you want it to be.
Do use the images that you were most drawn to on a mood board. Add wallpaper samples and fabric swatches, paint colours and images torn from magazines.
Order your cork board and pins on Amazon.
Once you have completed the Interior Design Toolkit and discovered what works for you, your interior will become ever more assured and cohesive as your knowledge of your personal look increases. You will grow in confidence and thanks to the useful starting point of your beautiful mood board your home will start to appear exactly as you wish.
Use your favourite images from the inspirational, yet practical, toolkit as a starting point to make a fabulous mood board for your home. Gather wallpaper, fabric and paint samples and pin them all together to create a stunning interior.
The Interior Design Toolkit is even more fun with friends and a glass of something bubbly!
Heated debates can ensue: watch out for flying paint pots and fabric swatches